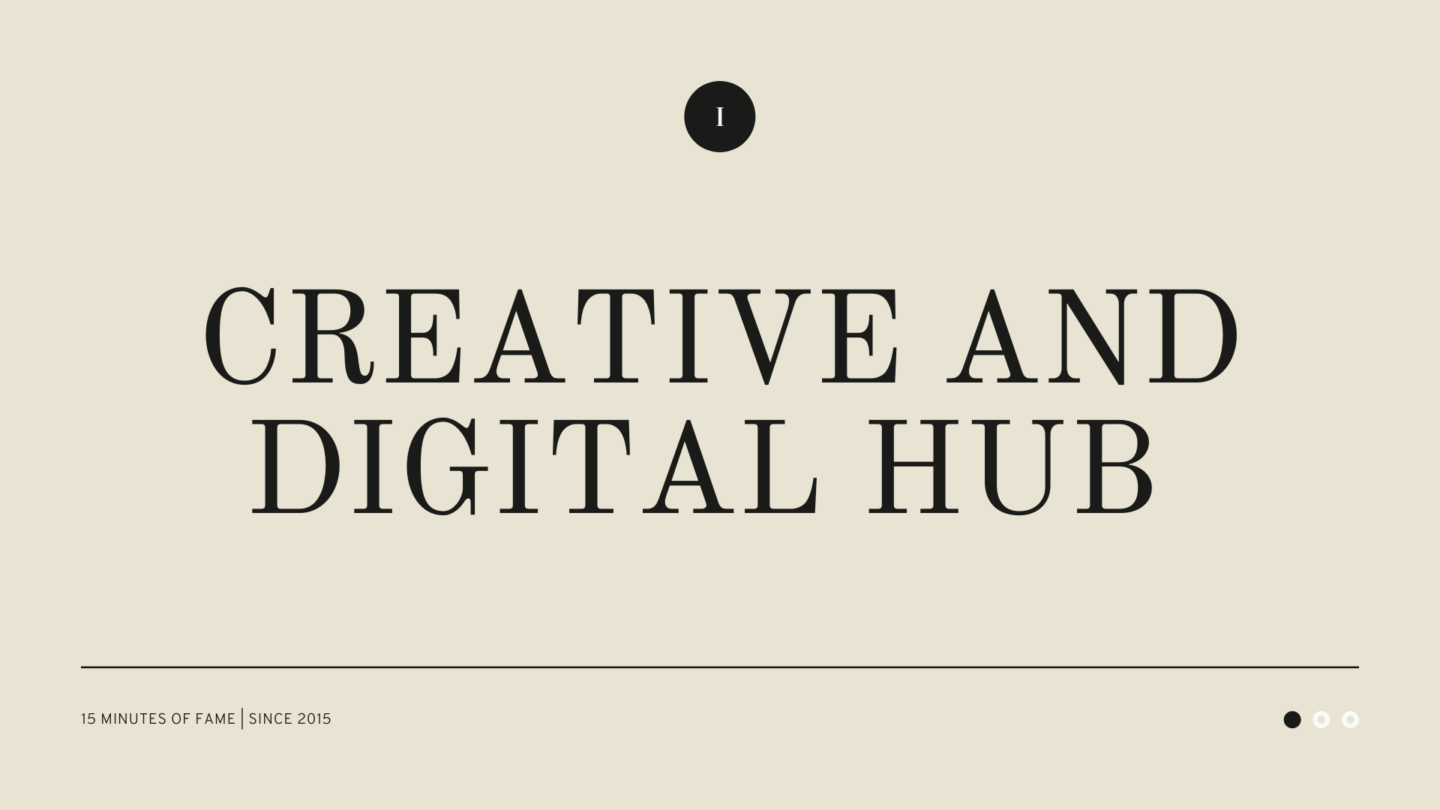 ---
A CREATIVE HUB POWERED BY KIMYANA HACHMANN
I warmly welcome you. Let me introduce myself and the journey of Fifteenminfame.com which used to be a German blogazine and became an international Hub. My name is Kimyana Hachmann and I studied Culture and media education in Ludwigsburg, Germany as well as Journalism and Mass Communication in Bangkok, Thailand. My heart beats for storytelling, networking and creating relevant content in a modern world.
I built up my blogazine while I was working in PR and Communication for fashion, tech and lifestyle topics in Berlin for five years. I focused on sustainability, body & soul, charity and culture. I teamed up with Jaguar for Formel E, American Express, BRAUN, Dr. Hauschka just to name a few. One of my highlights was the invitation to TRIBUTE TO BAMBI with Madeleine Fashion as a partner.
I am a fan of long term partnerships, for example Zoé Lu. I have been growing with them by helping out with content and a picture language that matches their target audience. I also organize big campaigns, for example MISTER SPEX from Milan, Cape Town to Berlin. Our last results were chosen for the huge walls on the stores before opening in Wien, Ludwigsburg and Berlin.
Thanks to my network I became a social media manager for the German singer and songwriter CLUESO in 2021. I helped out with creating a digital/ social media strategy, did content planning and posting in collaboration with SONY MUSIC.
I fully concentrate on hosting Channels and being a modern Journalist in this digital world for now. I´ m hosting the ELLE Germany Tik Tok Channel with focus on Fashion. My milestone as a Journalist was the Tik Tok x Boss x ELLE Event in Milan where I met all the leading German creators and interviewed Caro Daur, Yusra Mardini or Younes Zaro and other Influencers. Using new media is the key to educate the target audience these days. I believe in creating such content with value. One of my favorite videos is about the DIOR ARCHIVE in Paris. I followed Alexandra Link, the editor in chief of ELLE digital, filmed, cut and did a text voice over. The video was also shared at elle.de. Since I´ ve been in Paris I work as a correspondent between Germany and France. Henkel & Schwarzkopf booked me as a helping hand for an influencer Event.
You want to become part of this journey? hi@fifteenminfame.com
---