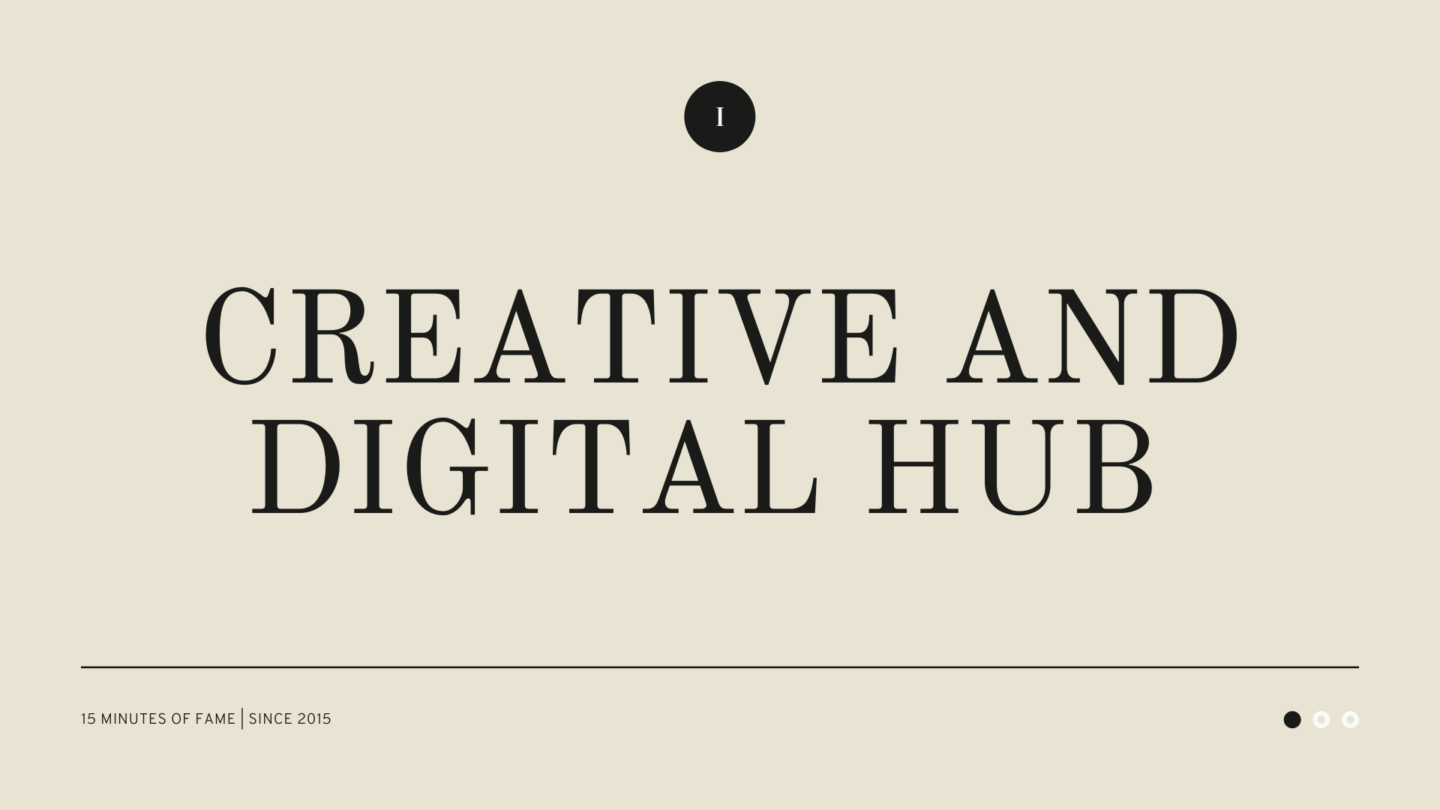 ---
A CREATIVE HUB POWERED BY KIMYANA HACHMANN
I warmly welcome you. Let me introduce myself and the journey of Fifteenminfame.com which used to be a German blogazine and became an international Hub. My name is Kimyana Hachmann and I studied Culture and media education in Ludwigsburg, Germany as well as Journalism and Mass Communication in Bangkok, Thailand. My heart beats for storytelling, networking, education and creating relevant content in a modern world.
I built up my blogazine while I was working in PR and Communication Agencies for fashion, tech and lifestyle topics in Berlin from 2015 to 2017. Meanwhile my Blog got successful and I risked the step of being self-employed. I became a full-time Blogger, and campaign manager. I focused on topics like sustainability, fashion and beauty, empowerment, charity and culture. I teamed up with Jaguar for Formel E, American Express or WELLA PROFESSIONALS just to name a few. One of my highlights of my period as a full-time Blogger was the invitation to TRIBUTE TO BAMBI with Madeleine Fashion as a partner. This invitation was a lovely feedback to my honest engagement for kids in pain, my freelancer job for an institution focusing on digital education for kids and my deep interest in educational programs.
It is a pleasure to grow with brands and succeed with long term partnerships, clients like Zoé Lu. I have been growing with them by helping out with content and social media strategies. I also organize big campaigns, for example for MISTER SPEX from Milan, Cape Town, Berlin to Paris. Our last results were chosen for the store billboards before opening in Wien, Ludwigsburg and Berlin. What an honor for our work.
Thanks to my network I became a social media manager for the German singer and songwriter CLUESO in 2021. He is signed at SONY MUSIC but I helped out as an extern with creating a digital/ social media strategy. I did content planning and posting in collaboration with his music label.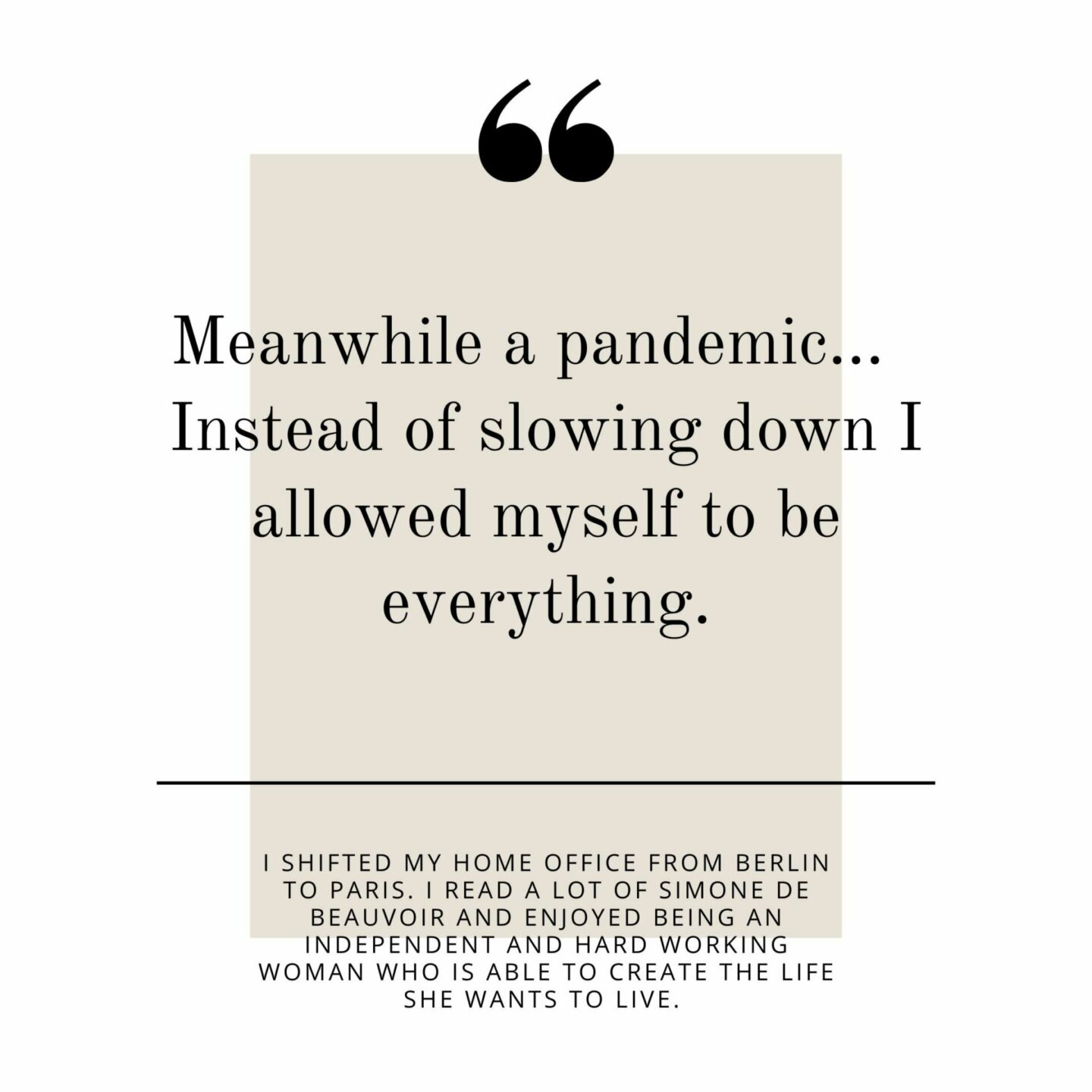 My portfolio and expertise let ELLE Germany ask me if I want to participate in building their Tik Tok Channel for education in the fashion industry and trend updates. We team up since September 2021 and I am fully responsible for the content and postings. This freelancer job let me explore the fashion world on an other level, especially in Paris. I was able to visit, report and cut a video for the DIOR ARCHIVE and the DIOR MUSEUM at the historical Avenue Montaigne. Meeting and interviewing Nathalie Crinière after a press visit in the museum and store or meeting and interviewing Caroline de Maigret after the CHANEL show were outstanding moments. Not to forget highlights like the ACNE, Balmain show or the Valentino showroom at Place Vendôme. I feel connected to Paris and the soul it carries. Besides Paris I was also hosting the Boss x Tik Tok x ELLE Event for Milan Fashionweek in 2021 and the Karl Lagerfeld x Tik Tok x ELLE Event in Berlin in summer 2022 and interviewed fashion queens like Caro Daur or talented actors like Lea van Acken. Henkel & Schwarzkopf booked me as a helping hand for an influencer Event where the brand wanted to learn how to stay relevant on Social Media from big Tik Tok Talents like the Elevator Boys. Latest I got booked by ARMANI BEAUTY as a video journalist for Venice Film Festivals with interview partners like Barbara Palvin or Valentina Sampaio for ELLE and Haarper´´ s Bazaar.
Being a multimedia journalist with a studied background in media education let me focus on values and gaps we have to close in our society. A fast driven world ruled by a young generation on Social media with renowned companies have to find a way to each other. We need to stop comparing lifestyles for our mental health, empower and encourage each other and help each other out to realize our ambitions.
You want to become part of this journey? hi@fifteenminfame.com
---